Road to Recovery | Frenchie's Story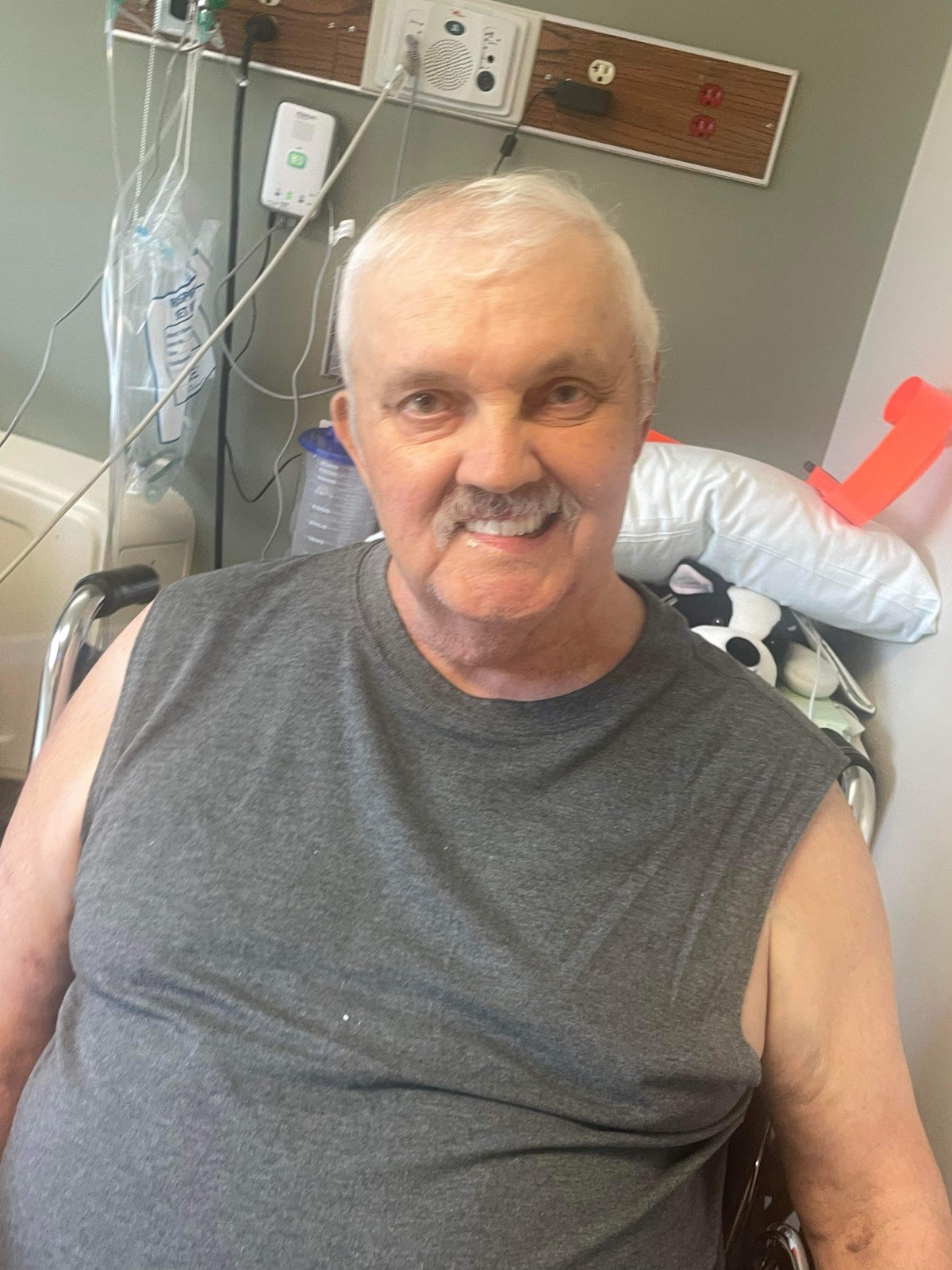 On April 24, 2023, Frenchie Lusk suffered a stroke. He had three brain bleeds on the left side that left him with a non-working right arm and leg, and a right face drawl.
The weeks to come were more of a nightmare for him and his family. As the weeks progressed, it seemed to get worse. After step down, he ended up being discharged to a nursing home. At that point, Frenchie - the independent, golf fanatic, takes care of all his family… "Dad" was defeated. His daughter looked him in the eye and promised to make it better. After researching, crying, and praying- it all came back to Logan Regional Medical Center.
"Every person that I talked to about rehabilitation sent me back to Logan Regional Medical Center," said Paula Owens, Frenchie's daughter. "A good friend of mine sent me to Tonya Crum, she's my angel."
His daughter contacted Tonya Crum Director of Acute Inpatient Rehab at Logan Regional Medical Center, and soon enough Frenchie was beginning therapy with the team he would work with for the next two weeks. His team consisting of occupational therapy, speech therapy, physical therapy, and nursing would work with him for at least three hours each day helping him regain strength, coordination, and mobility so that he could one day return home and resume the activities of everyday life.
"Tonya and her staff are phenomenal - I am very picky and opinionated when it comes to my dad's care," said Paula. "I can say without a doubt- these people saved him from spiraling into a deep depression and giving up. My "Superman" is back, and he's walking, talking, and being discharged to come home to his family."
After two weeks of inpatient rehabilitation, Frenchie exited LRMC and was able to walk (aided by his home walker), climb stairs, move his arm and fingers, and show much improvement in his speech and facial appearance, all thanks to the work of his therapists.
Comprehensive inpatient rehabilitation services are provided to individuals with orthopedic, neurological, and other medical conditions of recent onset or regression who have experienced a loss of function in activities of daily living mobility, cognition, or communication. The services include rehabilitation medicine and nursing, occupational therapy, social services, physical therapy, speech language pathology, and in-home consultations.
"Our goal is for our patients to receive optimal care while being managed in a hospital environment" said Tonya Crum, Director of Acute Inpatient Rehabilitation. "Our rehabilitation team strives to create an atmosphere where patients feel comfortable and motivated in reaching their maximum potential."
Logan Regional Medical Center provides patients with the opportunity to be close to home while recovering from a life-changing illness or injury. To learn more, please call 304.831.1345.
Read All Posts