Finding the right OBGYN for pregnancy and birth | James & Megan's Story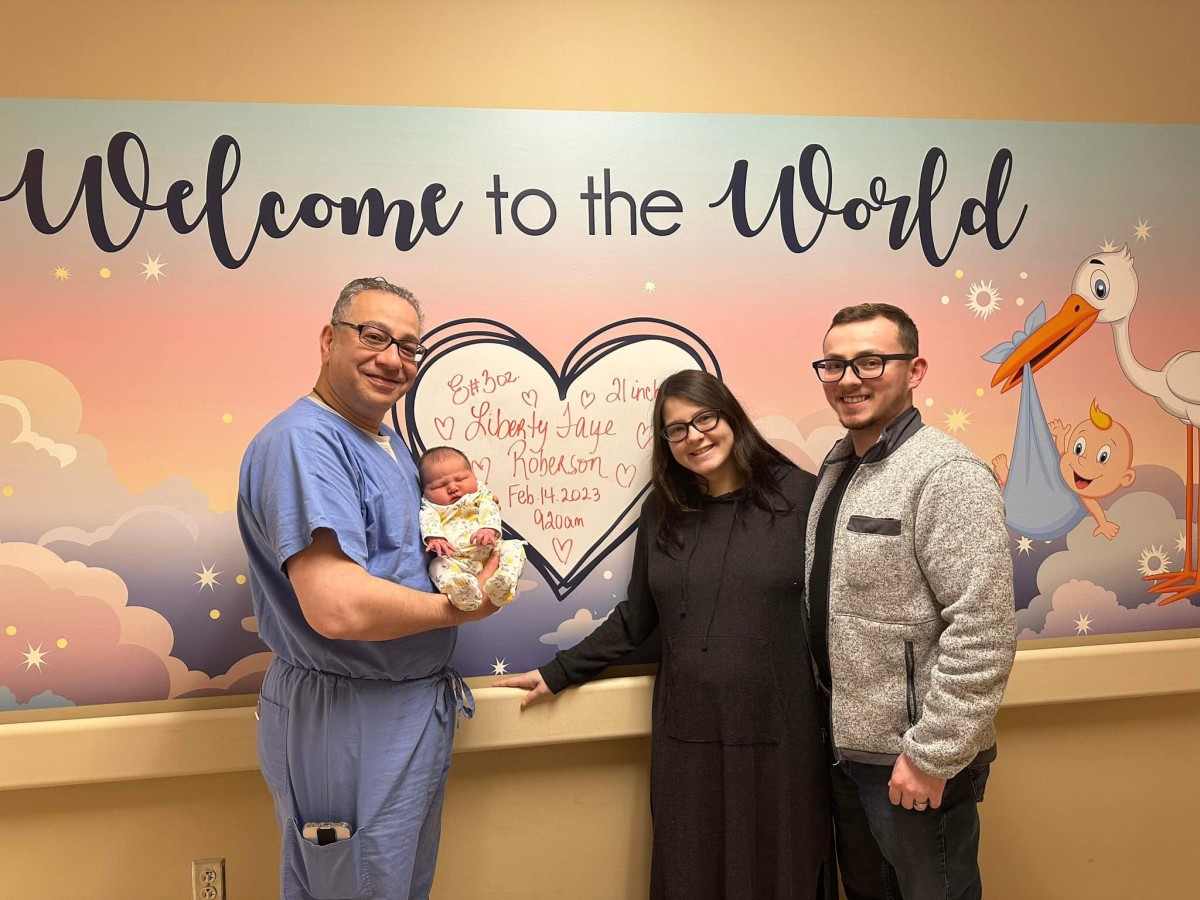 Recently, Dr. Emad Mousa had the opportunity to help a couple deliver their first baby. James Roberson, a proud new dad, took time out of his busy schedule to let us know about the care provided to his little family. James said Logan Regional Medical Center should be proud of Dr. Mousa and all the staff who had a hand in welcoming his daughter.
After experiencing less attentive care at another hospital up to her 28-week appointment, James and his wife, Megan, decided to look for another hospital that could meet the needs of a first-time mother who was told her pregnancy was high risk. After their first appointment with Dr. Mousa, the couple shared a feeling of relief when Dr. Mousa took over 30 minutes familiarizing himself with the mother-to-be's medical records. In the nine weeks between this first visit and the birth of Baby Liberty, James and Megan grew to find comfort in Dr. Mousa. During the 30+ hour delivery, nurses showed a kindness toward Megan and James, as well as all family who stopped by to wish the couple the best. Born at 37 weeks, Liberty was very healthy, very happy, and very chunky!
In his own words, James says: "Thanks to your OB and labor department, my wife, my daughter, and I all left healthy, happy, and with no questions. I would like to also thank Keisha, who spent tons of time tending to every need we had. She was absolutely exceptional, and answered every question in a way which was professional, and intelligent."
Logan Regional Medical Center's Women's Center is committed to providing high quality, compassionate care close to home for new and expecting parents in the region. The Center offers three spacious, private laboring suites, private rooms for the postpartum period, HUGS infant security, Central Fetal Monitoring, staff in which are all AWHONN and NRP certified, electric breast pumps, and state of the art equipment to care for the newborns in which the Women Center is entrusted to care for.
Megan O' Brien, Director of Women's Services & Pediatrics at Logan Regional Medical Center said, "Our hope is that patients feel they can come to Logan Regional Medical Center and receive high-quality, attentive care. We strive to make every birthday special for our tiniest patients and their family."
It was the pleasure the of Logan Regional Medical Center staff to be trusted with such a precious gift.
Read All Posts