September 4 U Employee of the Month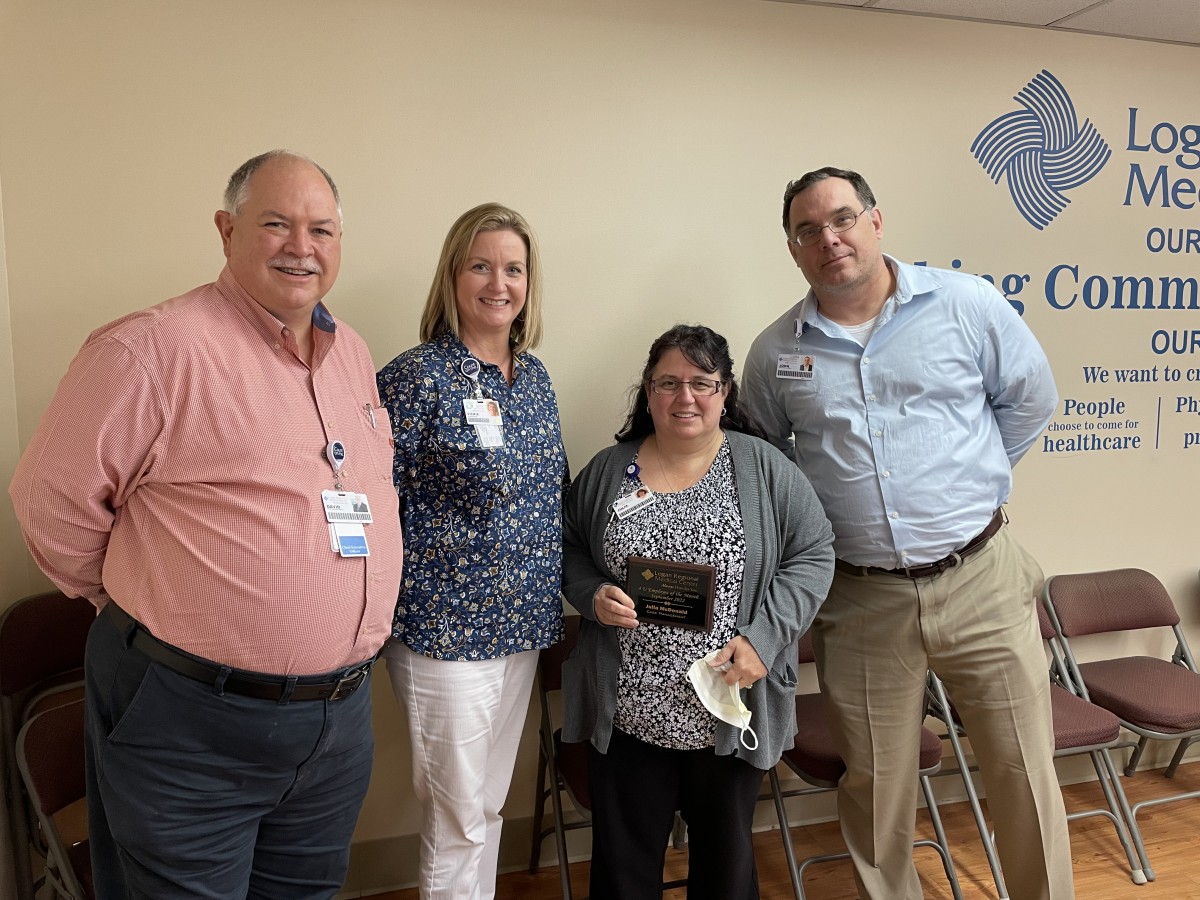 Julia McDonald, RN works as a Case Manager at Logan Regional Medical Center and has been honored with the September 4 U Employee of the Month award. Julia started working at LRMC in 2006 on the 4th floor as a med surg RN. After working on med surg, Julia transferred to surgery as a circulator and worked there for 9 1/2 years before she started working in case management.
As a case manager, Julia works with patients and their families, nurses, and physicians for discharge planning and utilization review. In addition to her case management duties, Julia has been extremely involved in re-establishing the Chaplaincy Program at Logan Regional Medical Center. She has worked diligently with local pastors and churches to support their outreach for different departments here at the hospital.
Thank you Julia for all that you do for our hospital and community. We are so fortunate to have you as a member of our team!
The 4 U Award is given to employees monthly that display the 4 U attitude by going above and beyond to assist their co-workers, patients, and community. The 4 U Employee of the Month receives a prime parking spot in front of the hospital and $250 to show our appreciation for everything that they do.
Read All Posts