Logan Regional Medical Center Welcomes First Baby of 2022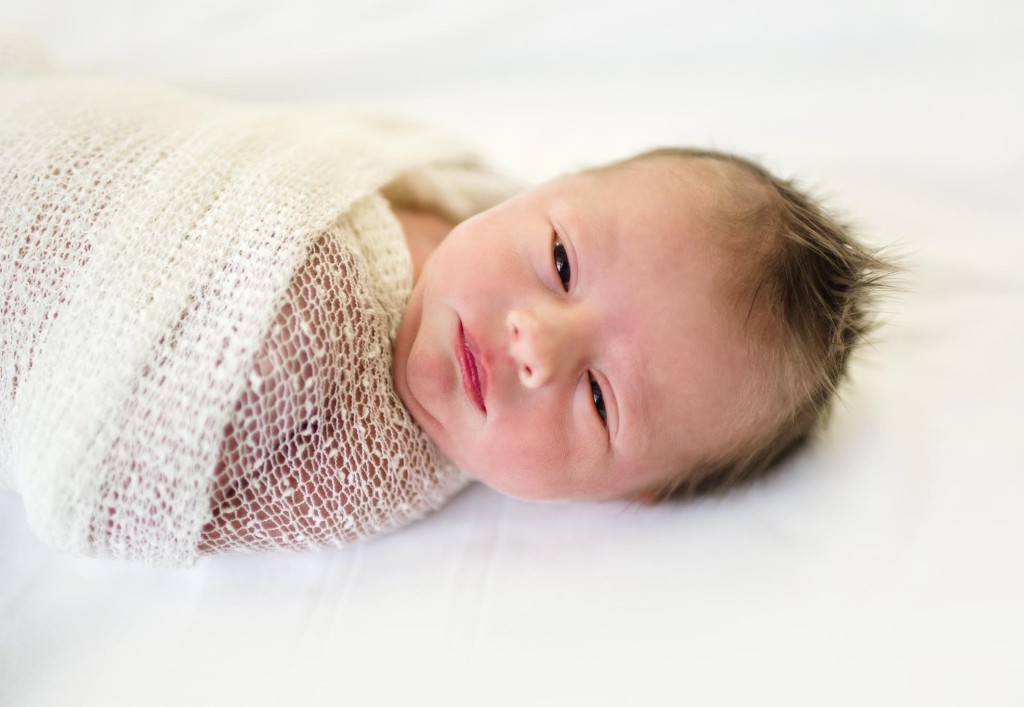 Logan Regional Medical Center is ringing in 2022 with the year's first bundle of joy. Isabella Marie Chambers was born January 2, 2022 at 1:18pm weighing 6 lbs. and was 19 inches long. The proud parents of Isabella are Shirley Acord & Mathew Chambers III from Kistler, WV. Isabella was delivered by OBGYN, Dr. Mousa.
"We are so excited to meet the newest member of our family!" said Shirley. "We are so grateful to the physicians, nurses and staff at Logan Regional Medical Center for taking such good care of us and making this experience special for our family."
Logan Regional Medical Center's Women's Center is committed to providing high quality, compassionate care close to home for new and expecting parents in the region. The Center offers three spacious, private laboring suites, private rooms for the postpartum period, HUGS infant security, Central Fetal Monitoring, staff in which are all AWHONN and NRP certified, electric breast pumps, and state of the art equipment to care for the newborns in which the Women Center is entrusted to care for.
"Our clinical and support staff are committed to creating a safe, welcoming and comfortable environment for moms and babies," said Dr. Mousa. "It is one of our great privileges to help our community's families welcome their newest additions in a positive and memorable way."
Megan O' Brien, Director of Women's Services & Pediatrics at Logan Regional Medical Center said, "The New Year's Baby is such a special delivery for our unit. The novelty of the New Year's baby and what it represents runs parallel to what it is like to be a new mother: a new beginning and a precious new life. We are thankful to celebrate this special blessing with our newest mom, dad, and baby, and also extremely thankful to be able to celebrate with our community. Our community donors have went above and beyond to shower this family. Being able to show that our community is invested in our little ones is wonderful, after all they are the future of this area. Our hospital and the community are so supportive of our mothers and newborns and we are grateful to be attached to this special baby for many years to come!"
Isabella received a basket of gifts and necessities from Hometown Flower Shop provided by Logan Regional Medical Center, a sterling silver engraved bracelet donated by M&J Jewelers in Man, a $50 Gift Card donated by Walmart of Logan, a Gift Card donated by Pick Pack in Man, a $100 Gift Certificate for Chief's Roadhouse donated by Chief's, a music box donated by Don Browning's Jewelers in Logan, a Gift Card donated by Melissa's Gift Basket in Williamson, an embroidered blanket donated by Groovy Threads. One of the biggest gifts Isabella received was a $1,000 scholarship donated by Southern West Virginia Community and Technical College.
Megan also adds "We thank Southern West Virginia Community and Technical College for their generosity and giving spirit. Their contribution to the newest members of our community is very much appreciated. Because of their scholarships, we will be able to provide our future little scholar the means to continue their education and in turn, contribute back to the community that we all know and love. We also would also like to thank Leah Vance Photography for coming to document this special moment."
Logan Regional Medical Center is located at 20 Hospital Drive, Logan, WV 25601. To learn more or to schedule an appointment, please call 304-831-1245, or visit LoganRegionalMedicalCenter.com.
# # #
About Logan Regional Medical Center
A part of Scion Health®, Logan Regional Medical Center is a 132-bed acute care facility in Logan, West Virginia that is accredited by The Joint Commission (TJC). The hospital offers a full range of health care services, which include: Da Vinci Robotic-Assisted Surgery, the recently expanded Endoscopy Unit, Cardiac Rehab, a 64-slice CT, 24-hr. Emergency Care, Intensive Care Unit, Inpatient and Outpatient Surgery, Laparoscopic Surgery, 3D Mammography, MRI, Nutrition Counseling, Physical Therapy, Radiology, an Inpatient Rehab Center, Respiratory Therapy, a Sleep Disorders Center, Speech Therapy, Respiratory Therapy, Ultrasound, Women's Services and ongoing community education. The hospital continues to focus on improvements to enhance services and fulfill our mission of making communities healthier.
About ScionHealth
ScionHealth provides high-quality, patient-centered acute and post-acute hospital solutions. The health system is focused on driving innovation, serving its communities, and investing in people and technology to deliver compassionate patient care and excellent health outcomes. Based in Louisville, ScionHealth operates 79 hospital campuses in 25 states – 61 long-term acute care hospitals and 18 community hospitals and associated health systems. For more information, go to www.scionhealth.com.

Read All Posts