Extraordinary Nursing Teams Recognized at Logan Regional Medical Center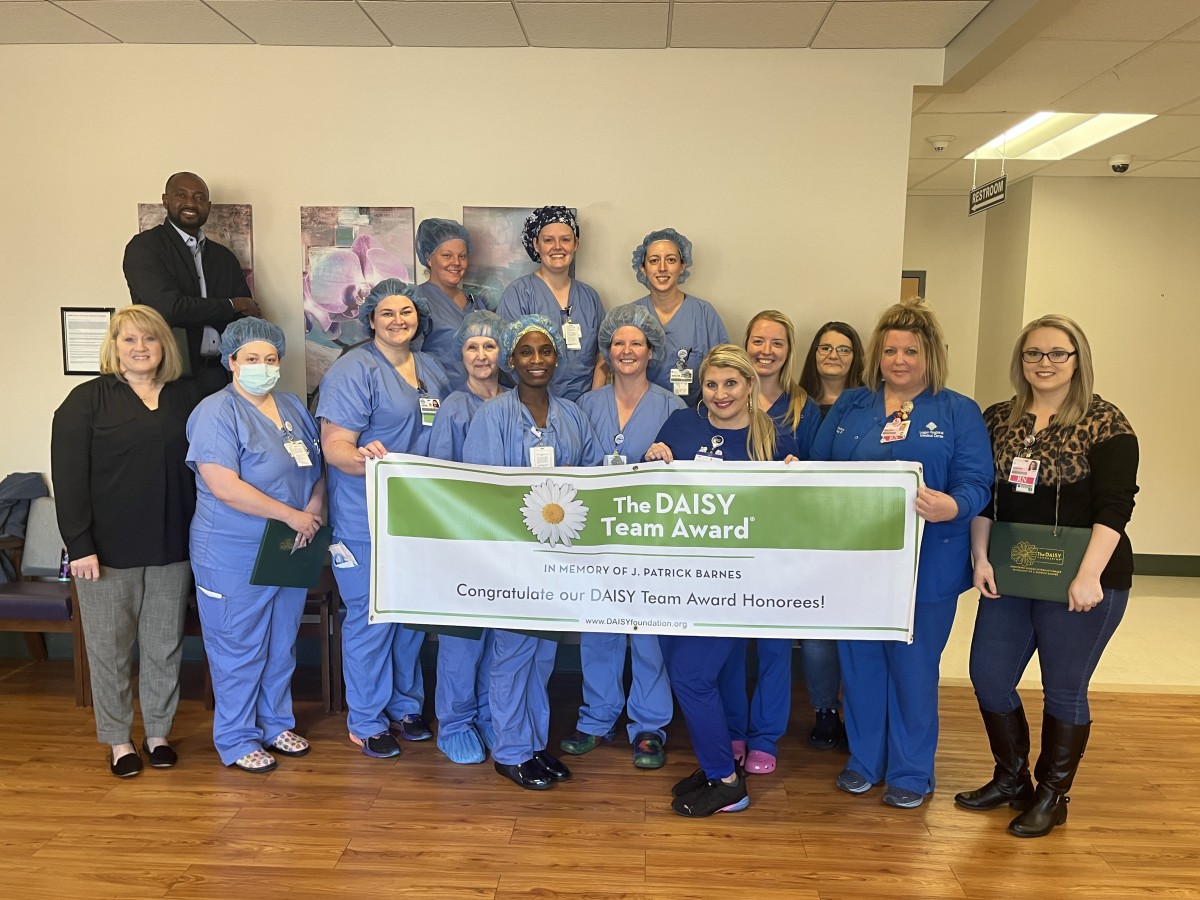 Logan Regional Medical Center is proud to recognize a group of extraordinary nurses by presenting them with The DAISY Team Award.
The DAISY Team Award honors the collaboration between two or more care team members, led by a nurse. Together, the team was able to meet patient and family needs by going above and beyond the traditional role of nursing. The DAISY Team Award is awarded to a nurse-led team once a year.
The Obstetrical and Surgical team received nominations for their quick response time resulting in successful outcomes in two life-threatening situations. Several lives were saved due to the diligence and quick thinking from LRMC physicians, registered nurses, and the entire surgery team.
"It takes an entire team working like a well-oiled machine to ensure great outcomes. Logan Regional Medical Center's Obstetrical and Surgical team have worked diligently together on two specific incidents to quickly intervene and have successful outcomes for mothers and their newborns," said Megan O'Brien, Director of Women Services and Pediatrics at Logan Regional Medical Center. "It was the fast recognition from our OB team, the quick response by our OR staff, and the two teams working simultaneously together to make the positive outcomes."
Due to the quick response, the teams exceeded the expectation of time to get patient into surgery.
"These are the situations that our staff work and prepare for daily," said Jeanette Sexton, Chief Nursing Officer at Logan Regional Medical Center. "I am so proud of our staff for their commitment and dedication to their profession and the high-quality care we have readily available right here at home at Logan Regional Medical Center."
The not-for-profit DAISY Foundation is based in Glen Ellen, CA, and was established by family members in memory of J. Patrick Barnes. Patrick died at the age of 33 in late 199 form complications of Idiopathic Thrombocytopenic Purpura (ITP), a little known but not uncommon auto-immune disease. The care Patrick and his family received from nurses while he was ill inspired this unique means of thanking nurses for making a profound difference in the lives of their patients.
Nurses can be nominated by anyone who has been affected by their care – patients, family members, other nurses, physicians, other clinicians, and staff – anyone who has experience or observed extraordinary, compassionate care being provided by a nurse. Say thank you to a nurse and nominate for the DAISY Award by visitinghttps://www.loganregionalmedicalcenter.com/daisy-award. To learn more about the DAISY Award for Extraordinary Nurses, visit https://DAISYFoundation.org.
DAISY Award Winners
Savannah Adkins, RN (circulator)
Shatika Jones, RN
Beth Adams, RN
Jeneka Newsome, Scrub Tech
Lisa Hall, Scrub Tech
Heather Chambers, RRT
Jessica Loggins, RRT
Codi Vannater, RRT
Kate Copley, Scrub Tech
Melissa Evans, RN
Alexis Nagy, RN
Megan O'Brien BSN, RN
Keshia Wooten
Melinda Edwards
Kayla Lusk
Linda Evans
Paige Blackburn
Brittany New
Jeanette Sexton, MSN, RN, CPPS, Chief Nursing Officer
Anesthesia Team: Billy Mullen and Valerie Frye
Physicians: Emad Mousa, M.D.; Okpani Nnachi, M.D.; Devin Ciliberti M.D.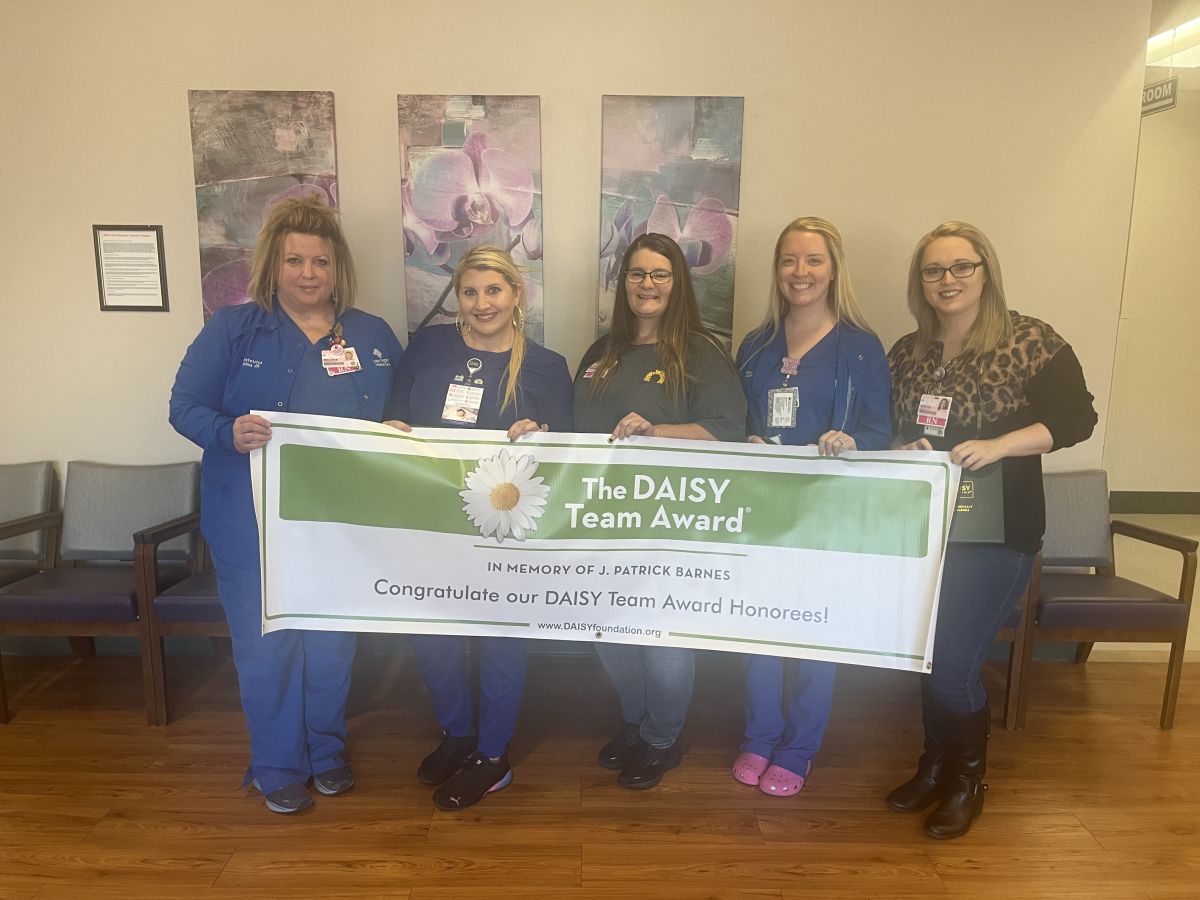 Obstetric Team pictured above

Surgical Team pictured above
Read All Posts