LRMC Hosts Free Health & Wellness Fair for Community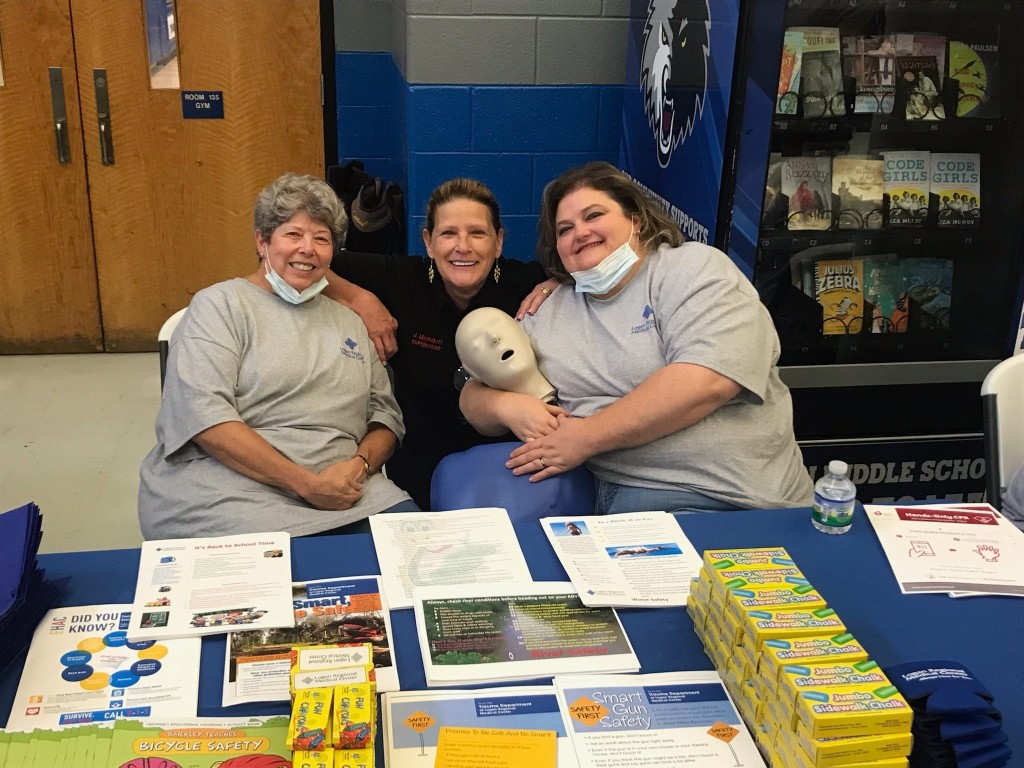 Logan Regional Medical Center hosted a free health fair at Logan Middle School this past Saturday at Logan Middle School. Several screenings were available, as well as great information and resources — plus, there was free food, children's activities, raffle prizes, etc.
All of the services offered at the health fair were completely free to attendees. Over 30 lab screenings were completed from the LRMC lab and 40+ sports physicals were completed by Regina Bias, NP and student volunteers from the West Virginia School of Osteopathic Medicine.
Staff from Logan Regional Medical Center were onsite to provide information and resources, and answer any questions that the community might have on a specific service line. Anything from lung cancer screenings, making a primary care appointment, medication consultations from a pharmacist, and diabetic education. The trauma department had a life-size operation game and the OB/peds team put together a teddy-bear care station. Kids were able to pretend like they were nurses and take care of the stuffed animals and go through the process with real nurses — they went through all of the steps from putting their admission bracelet on, cleaning them up and making them feel nice, taking their vitals, and an x-ray.
"We are so proud to be able to offer so many screenings and services to the community. Our mission is to make communities healthier, and this is one way that we are fulfilling that mission" said Vickie Demers, Chief Operating Officer of Logan Regional Medical Center.
Another popular booth that was busy non-stop throughout the day was Foxxy Salon. They graciously lent their services and offered free haircuts to children that were going back to school. Logan Yoga & Fitness offered a free yoga class at 1:00 p.m. Other organizations that participated were Logan 911, LEASA, Gideons, Mountain Laurel Integrated Healthcare, Hometown Pharmacy, Anitra Ellis, NP, SWVCTC, Logan Yoga & Fitness, Logan County Prevention Coalition, WIC, Dignity Hospice, PRIDE, Advanced OBGYN, Logan County Family Resource Network, Shriners Club of Logan, and the Logan Lions Club, and the Logan County Sheriff's Department.
"We want to thank everyone who came out to the health fair, either as an attendee or a participant. We are grateful for their participation and in helping us meet the needs of the community. It was a great event and we are already busy planning the next one!", said David Brash, CEO of Logan Regional Medical Center.
Read All Posts