Extraordinary Nurse Recognized at Logan Regional Medical Center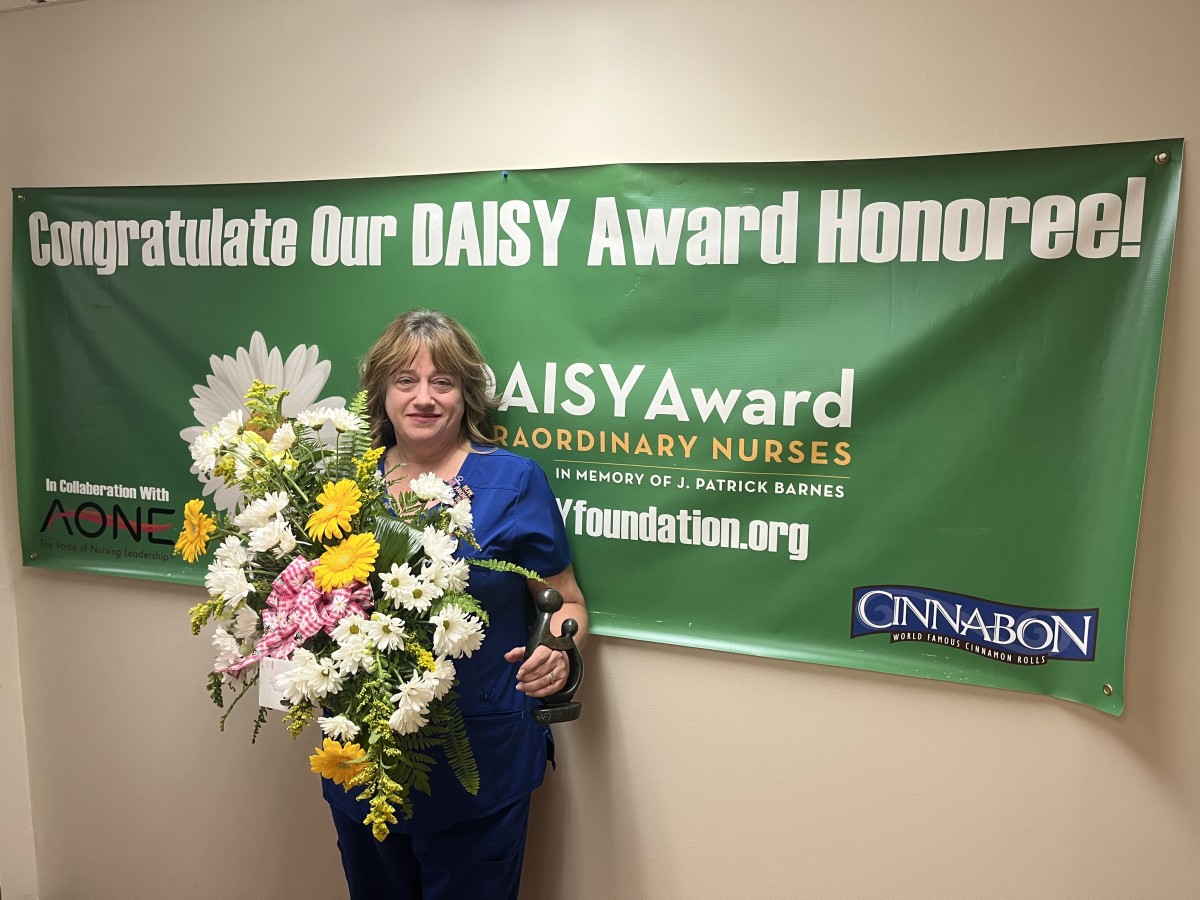 Kathy Sunderland, RN of Logan Regional Medical Center, was honored with the DAISY Award for Extraordinary Nurses. This prestigious award is given to nurses who demonstrate exceptional patient care and compassion. Awarded to nurses at LRMC throughout the year, the DAISY Award is part of the DAISY Foundation's programs to recognize the superhuman efforts nurses perform every day.
Kathy has been a registered nurse at Logan Regional Medical Center for 34 years. She started her career on the 5th floor Med Surg and then spent 23 years working in OB. She currently works in infusion therapy and has been in this department for the past 9 years.
Kathy's nomination letter read: "Kathy is one of the most compassionate nurses I have ever encountered. Watching her care for her patients is overwhelming. When they are hurting, she is hurting. When they are happy and laughing, Kathy joins in with them. I have watched her go out to the waiting room to walk them back to a room. I have watched Kathy escort them to their vehicles and smile as the family drove them home. I have watched Kathy go above and beyond to request the smallest things for her patients, such as their own ice machine, blanket warmer, more comfortable chairs, etc. Kathy is the kind of nurse the Daisy Award was meant for. She is such an asset and a leader for her department."
Her dedication to her patients is unwavering, and her compassion for their well-being is evident in all that she does. Kathy goes above and beyond to make sure her patients feel comfortable and cared for during their stay at the hospital.
When Kathy is not working, she enjoys reading, sleeping, and playing the piano for her church.
"I just love my job, and the people that I work with, and the people that I take care of," said Kathy.
Her daughter, who is also a co-worker of Kathy's, added that although Kathy is not on the rapid response team, she is always the first one there, helping if one is called in her area.
The not-for-profit DAISY Foundation is based in Glen Ellen, CA, and was established by family members in memory of J. Patrick Barnes. Patrick died at the age of 33 from complications of Idiopathic Thrombocytopenic Purpura (ITP), a little-known but not uncommon auto-immune disease. The care Patrick and his family received from nurses while he was ill inspired this unique means of thanking nurses for making a profound difference in the lives of their patients.
Nurses can be nominated by anyone who has been affected by their care – patients, family members, other nurses, physicians, other clinicians, and staff – anyone who has experienced or observed extraordinary, compassionate care being provided by a nurse. Say thank you to a nurse and nominate for the DAISY Award by visiting https://www.loganregionalmedicalcenter.com/daisy-award.
Kathy received a certificate, a DAISY Award pin, and a hand-carved stone sculpture titled "A Healer's Touch." She will also be recognized on the DAISY Foundation's website.
Logan Regional Medical Center is proud to have Kathy as a member of our nursing staff and is grateful for her commitment to excellence in patient care.
To learn more about the DAISY Award for Extraordinary Nurses, visit https://DAISYFoundation.org.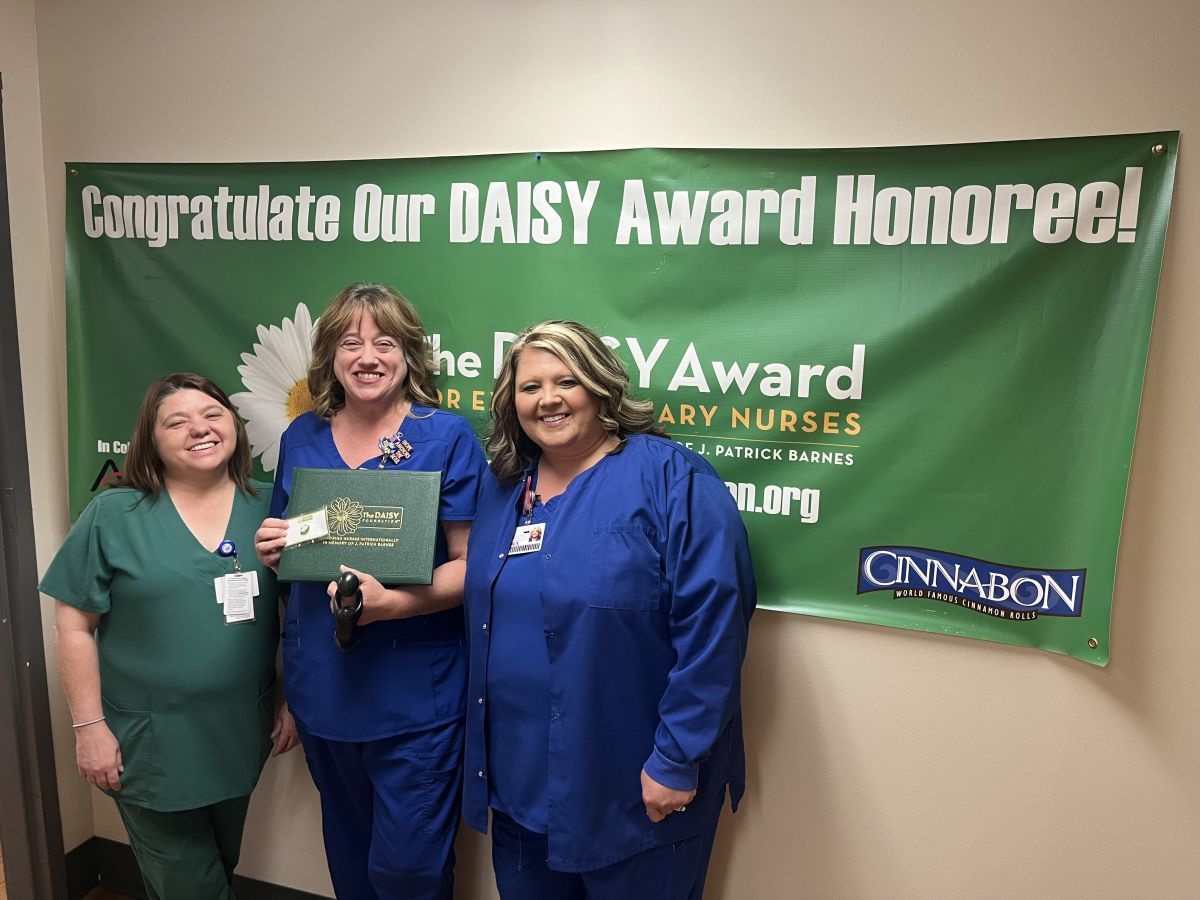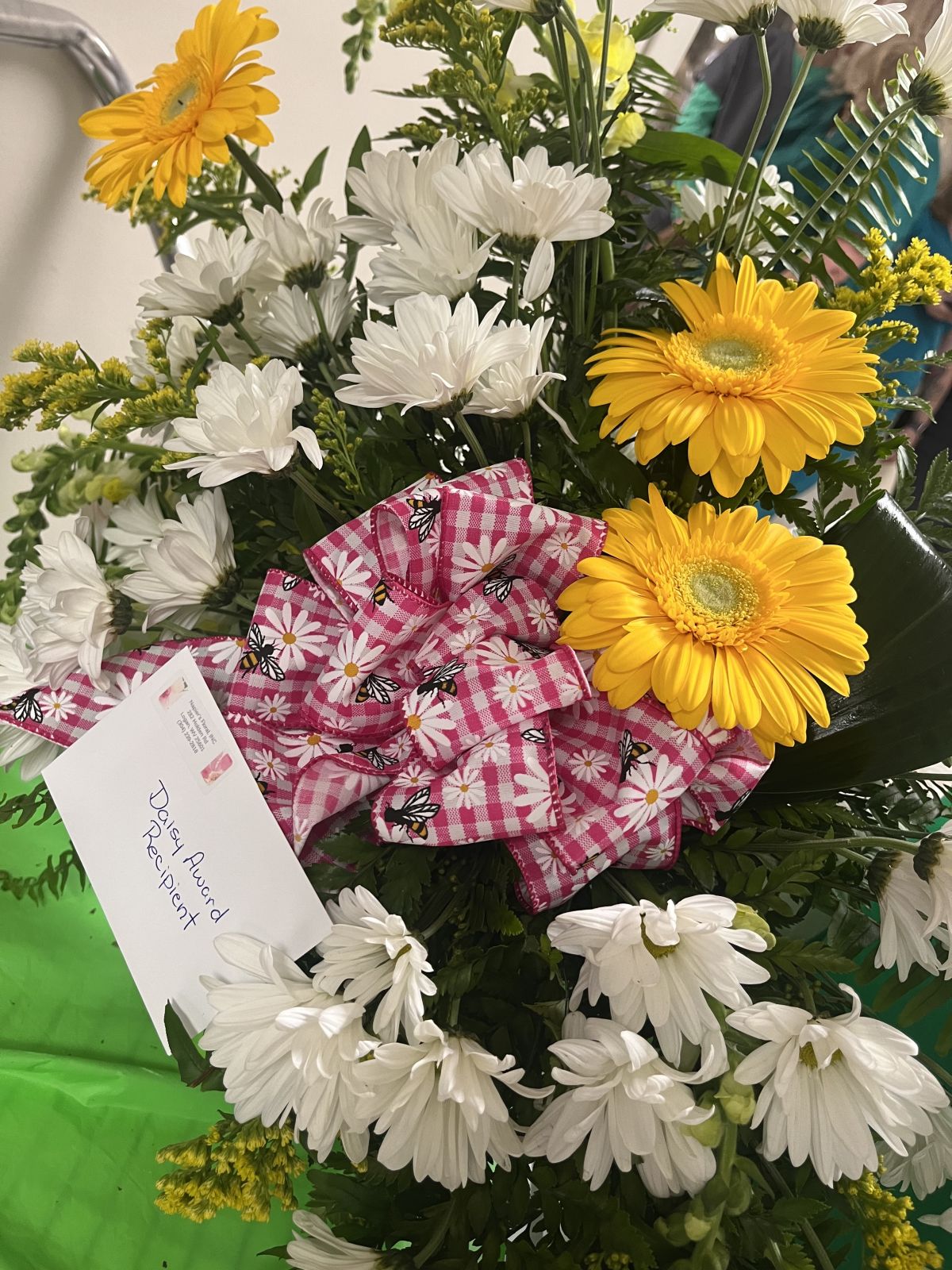 Read All Posts